NELI Online Training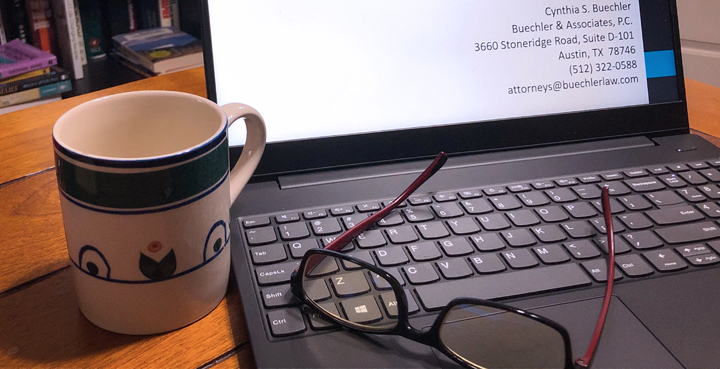 Continuing Education Made Simple
Our On Demand Trainings are designed to provide  easy access to training on various education related topics.  Each On Demand Webinar is pre-recorded and can be watched at your leisure.  Each provides one hour of continuing education training…you can even download a certificate of attendance from within the training!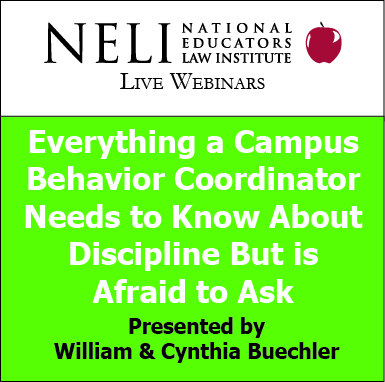 Everything a Campus Behavior Coordinator Should Know But is Afraid to Ask
Student discipline, whether virtual or on campus, is an ongoing concern for educators.  Join two seasoned school law attorneys for an in-depth discussion on a campus behavior coordinator's responsibilities regarding discipline management.
Cost:  $35.00                            Presenter:  William & Cynthia Buechler                                 CEU Credits:  1 Hour
*Cancellation Policy:  Once purchased, you will have immediate access to the NELI On Demand Training you purchased.  Once you have accessed the training material, no  cancellation or refund is available.  View full list of Terms and Conditions
Copyright © 2017 National Educators Law Institute All rights reserved | Design by
Austin Web Design