NELI Live Webinars None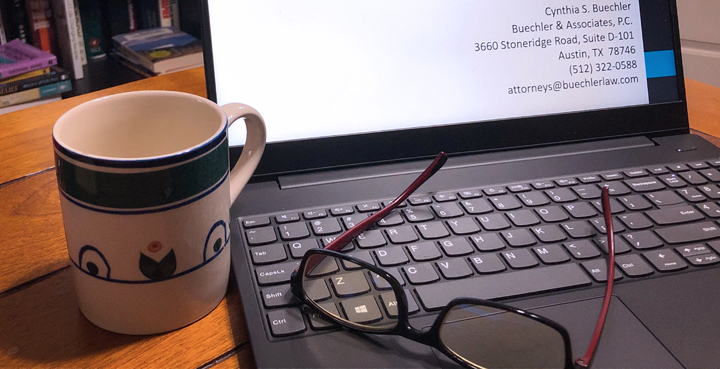 NELI's Live Webinars are designed to provide easy access to expert advice on a variety of timely topics.  Below is a list of upcoming Live Webinars.
*All Live Webinars will be recorded and registrants may access the recorded version for 30 days after the live event should you not be able to attend on the date and time of the Live Webinar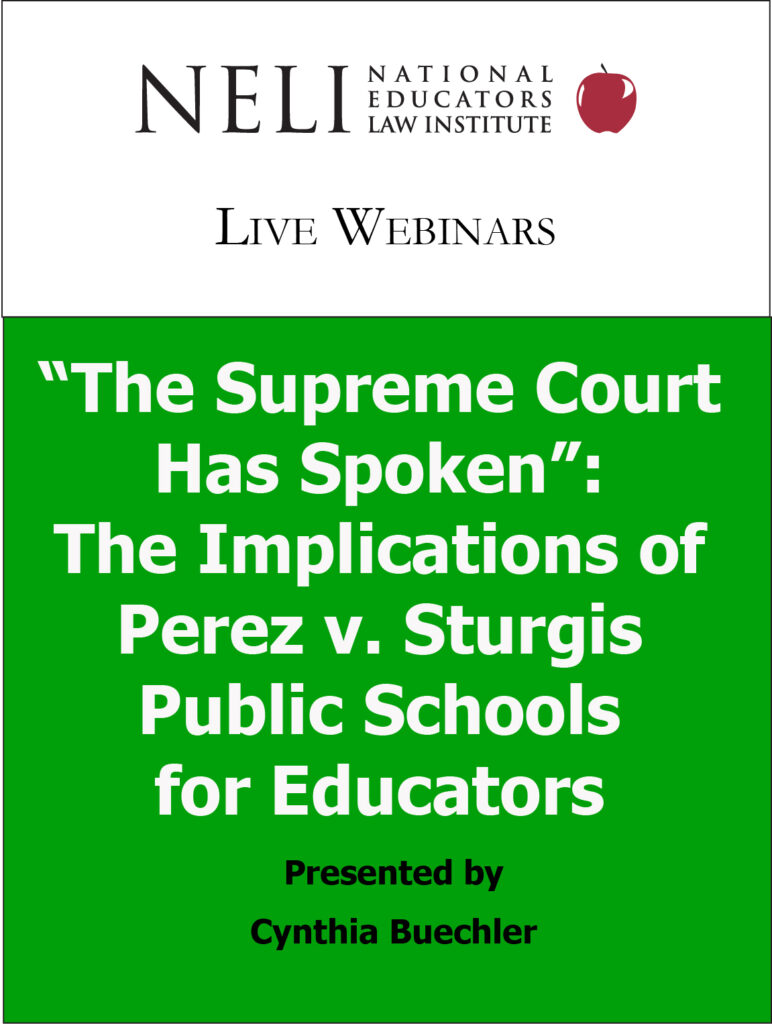 "The Supreme Court Has Spoken":  The Implications of Perez v. Sturgis Public Schools for Educators
On March 21, 2023, the U.S. Supreme Court unanimously overturned the 5th Circuit Court of Appeals' decision regarding a deaf student and whether the student was precluded from brining claims under statutes other than IDEA in federal court after a due process hearing statement.  Learn what this decision means to you and your district during this hour long webinar.
Cost:                 $35.00  (*FREE ACCESS available if you register for our NELI Spring Conferences)           
Date & Time:     May 30   10:00 – 11:00 a.m. cst             
Presenters:       Cynthia S. Buechler
*We only accept credit card payments for NELI Live Webinars unless a district will be registering 3 or more staff.  Please call us at 512-732-2988 if you will be registering 3 or more staff and would like to use a PO or check for payment.
What You Will Learn
About the Presenters
Who Should Attend
What You Will Learn
What You Will Learn:
The nuts and bolts of a special education due process hearing request and the resolution process.

What statutes, in addition to IDEA, protect students with disabilities.
What are the different causes of actions that can be brought against a school district on the same set of facts.
What "exhaustion of administrative remedies" means.
How a school can protect themselves from other suits when seeking to resolve issues under IDEA.
*There will be a live Q&A session as part of this webinar
About the Presenters
Who Should Attend
*Cancellation Policy:  You may cancel your registration for any NELI Live Webinar up until 24 hours before the Webinar begins.  To cancel a paid registration, you MUST contact NELI to ensure payment is refunded.   NELI reserves the right to modify this policy.
Copyright © 2022 National Educators Law Institute All rights reserved | Design by
Austin Web Design