NELI Live Webinars Inactive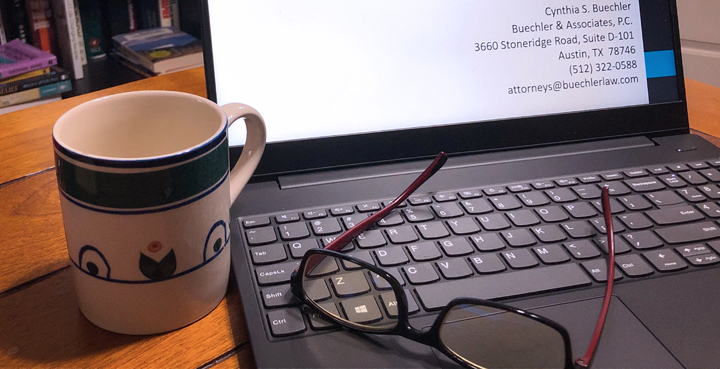 NELI's Live Webinars are designed to provide easy access to expert advice on a variety of timely topics.  Below is a list of upcoming Live Webinars.
REMINDER:  You can get FREE ACCESS to the upcoming Live Webinar below if you register for our NELI Spring Conferences before April 29! 
*All Live Webinars will be recorded and registrants may access the recorded version for 30 days after the live event should you not be able to attend on the date and time of the Live Webinar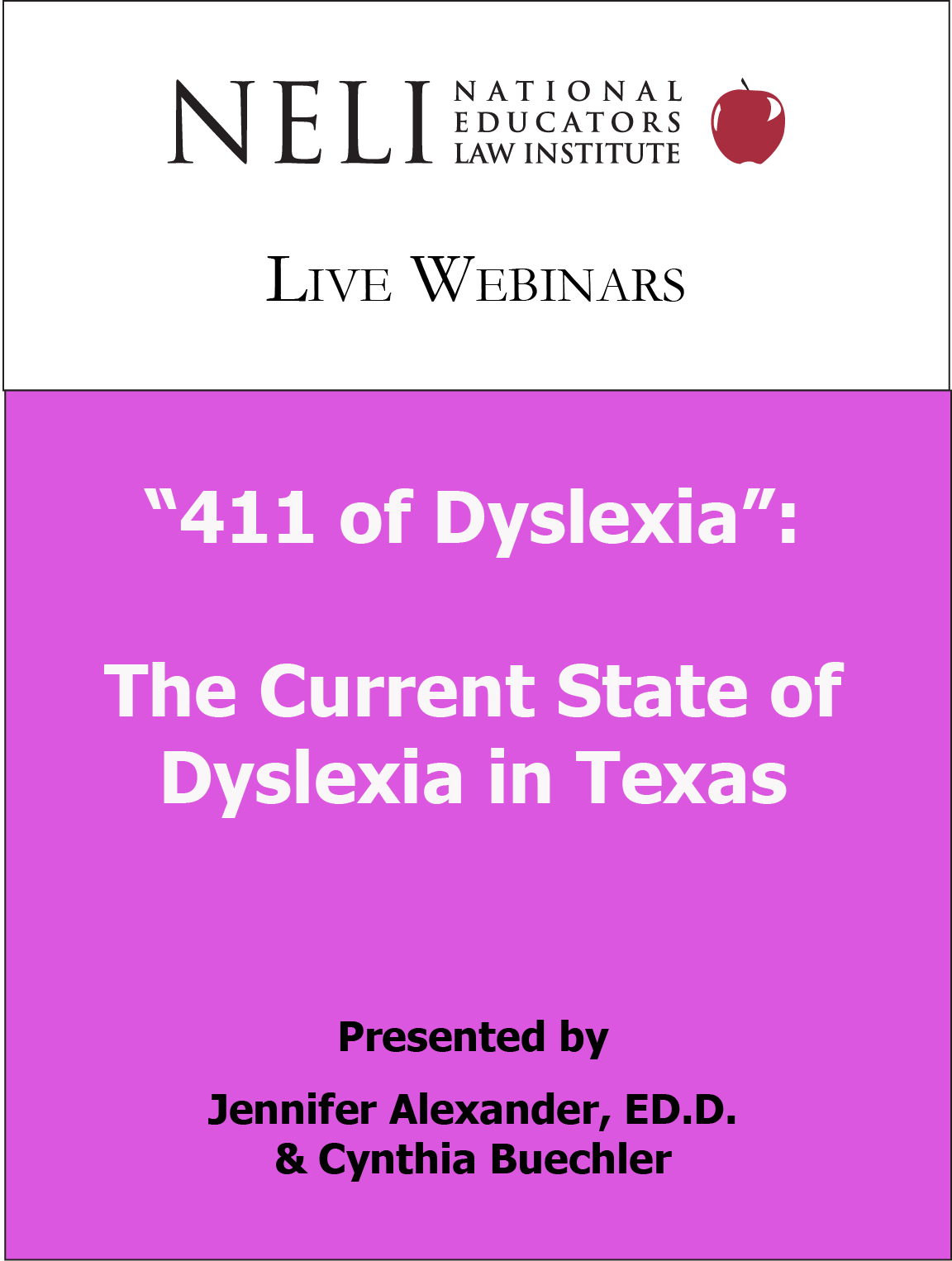 "411 of Dyslexia":  The Current Status of Dyslexia in Texas
Schools have been bombarded with constant changes in the area of Dyslexia, including revisions to the Dyslexia Handbook, not once, but twice!  These changes have given rise to a plethora of questions.  Join us for this 2 hour Live Webinar with TEA Deputy Commissioner, Dr. Jennifer Alexander who will provide answers to the questions arising from these changes.  Disabilities attorney Cynthia Buechler will guide you through the recent changes and legal decisions where dyslexia instruction and specific learning disability was at the center of the controversy.
Cost:                 $65.00  (*FREE ACCESS available if you register for our NELI Spring Conferences)           
Date & Time:     April 29   10:00 – 12:00 p.m. cst             
Presenters:       Dr. Jennifer Alexander and Cynthia S. Buechler
*We only accept credit card payments for NELI Live Webinars unless a district will be registering 3 or more staff.  Please call us at 512-732-2988 if you will be registering 3 or more staff and would like to use a PO or check for payment.
What You Will Learn
What You Will Learn:
The requirements for evaluation when dyslexia is suspected.

How to determine eligibility under special education if the condition of dyslexia exists.
Is there a difference on how a Specific Learning Disability will be determined?
Can a dyslexia specialist be involved in an evaluation under special education?
Is cognition still a factor under the new SLD rule?
What do we do with students that were already evaluated and receiving dyslexia services under 504?
*There will be a live Q&A session as part of this webinar
About the Presenters
Who Should Attend
*Cancellation Policy:  You may cancel your registration for any NELI Live Webinar up until 24 hours before the Webinar begins.  To cancel a paid registration, you MUST contact NELI to ensure payment is refunded.   NELI reserves the right to modify this policy.
Copyright © 2022 National Educators Law Institute All rights reserved | Design by
Austin Web Design