NELI Training Two Pack – SAVE $35
Map Unavailable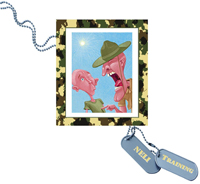 Date/Time
Date(s) - 06/08/2022 - 06/10/2022
All Day
Price (per registrant)
$430.00
NOTE:  Our NELI Spring Conferences are available online this year. Sign up and get FREE ACCESS to a recorded version of our 2 hour bonus Webinar on "411 of Dyslexia"!
All topics recorded and available through July 31, 2022.  Topics Include:
"Breaking Up is Hard to Do":  The New Relationship Between 504 and Dyslexia (Live June 8 @ 10:00 am cst)
"Bad Boys, Bad Boys…What You Gonna Do?":  Addressing Discipline Under 504 (Live June 8 @ 2:00 pm cst)
"504 or Special Education?":  Addressing Depression, Anxiety and Other Mental Disorders (On Demand)
"How Many Accommodations are Too Many?":  Drafting an Effective Accommodation Plan (On Demand)
"There's No Place Like Home":  Providing Homebound Services Under 504 (On Demand)
"As a Taxpayer, I Pay for Your Salary and You Work for Me!":  How to Effectively Deal with Challenging Parents (LIVE June 9 @ 10:00 am cst)
"What Are Your Emotions Like Today?":  The Role of the Counselor (LIVE June 9 @ 2:00 pm cst)
"Has the SLD Evaluation Had a Facelift or is it Still the Good Ol' Evaluation Methods We All Love?":  How to Conduct an Appropriate SLD Evaluation (LIVE June 10 @ 10:00 am cst)
"Feel My Shirt, It's Boyfriend Material":  The Responsibility of Teaching Personal Boundaries (LIVE June 10 @ 2:00 pm cst)
"I Want to View the Video!":  Addressing Parental Requests Regarding Videos in the Self Contained Classroom, Common Areas and the Bus (On Demand)
"Too Little, Too Much, or Just Right?":  Providing Related Services as Part of the IEP (On Demand)
"Augmentative Communication Devices, Fidgets, Pencil Grips to Name a Few":  The Use of Assistive Technology to Support Instruction (On Demand)
"Goodbye to the Old, Hello to the New":  STAAR 1.0 to STAAR 2.0 (On Demand)
"the ARD Meeting Was Duly Noticed":  Drafting Defensible Deliberations (On Demand)
Who Should Attend:
NELI conferences are open to all school personnel. Whether you're in special education, general education, or school administration, this conference is designed for:
Special Education Directors
DAEP Personnel
Principals/Administrators
Superintendents
Educational Diagnosticians
504 Personnel
Special Education Personnel
General Education Personnel
Counselors
Teachers
LSSPs
Charter School Personnel
Board Members
Register Now:
Bookings are closed for this event.
Copyright © 2022 National Educators Law Institute All rights reserved | Design by
Austin Web Design