NELI Training Two Pack – SAVE $35
Map Unavailable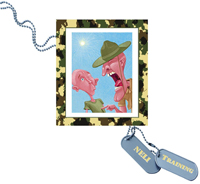 Date/Time
Date(s) - 06/09/2021 - 06/11/2021
All Day
Price (per registrant)
$410.00
NOTE:  Our NELI Spring Conferences are available online this year.
All topics recorded and available through July 31, 2021.  Topics Include:
Programming and Discipline for the Behaviorally Challenged Student Under Section 504 (Live June 9 @ 10:00 am cst)
The Many Faces of ADHD:  Identifying and Programming Under Section 504 (Live June 9 @ 1;00 pm cst)
"When is Section 504 Not Enough?":  Understanding the Differences Between Section 504, IDEA and RTI (On Demand)
"Where is That in Writing?":  Properly Documenting Under Section 504 (On Demand)
"He Should Get as Much Extra Time as He Wants":  Determining Appropriate Accommodations (On Demand)
"Preparing for the Day the Bus Stops Coming":  Providing an Effective 18+ Program (LIVE June 10 @ 10:00 am cst)
"Thinking Outside of the Box to Address Behavior":  How a School Grocery Store Changed Everything (LIVE June 10 @ 1:00 pm cst)
The Importance of Executive Functioning Skills and How to Effectively Evaluate and Program for Them (LIVE June 11 @ 10:00 am cst)
"A List You Don't Want to Be On!":  The Most Cited Areas of State Noncompliance (LIVE June 11 @ 1:00 pm cst)
"They're Back!":  An Update on the 87th Legislature (On Demand)
"La Podemas Hacer!":  Providing FAPE to the English Language Learner (On Demand)
"You Can't Send Me to DAEP, I Have a BIP!":  Discipline and the Student with Special Needs (On Demand)
"STAARdate June 2021":  Boldy Moving Forward (On Demand)
Who Should Attend:
NELI conferences are open to all school personnel. Whether you're in special education, general education, or school administration, this conference is designed for:
Special Education Directors
DAEP Personnel
Principals/Administrators
Superintendents
Educational Diagnosticians
504 Personnel
Special Education Personnel
General Education Personnel
Counselors
Teachers
LSSPs
Charter School Personnel
Board Members
Register Now:
Bookings are closed for this event.
Copyright © 2022 National Educators Law Institute All rights reserved | Design by
Austin Web Design