30th Annual Disabilities Law Conference – Main Conference
Map Unavailable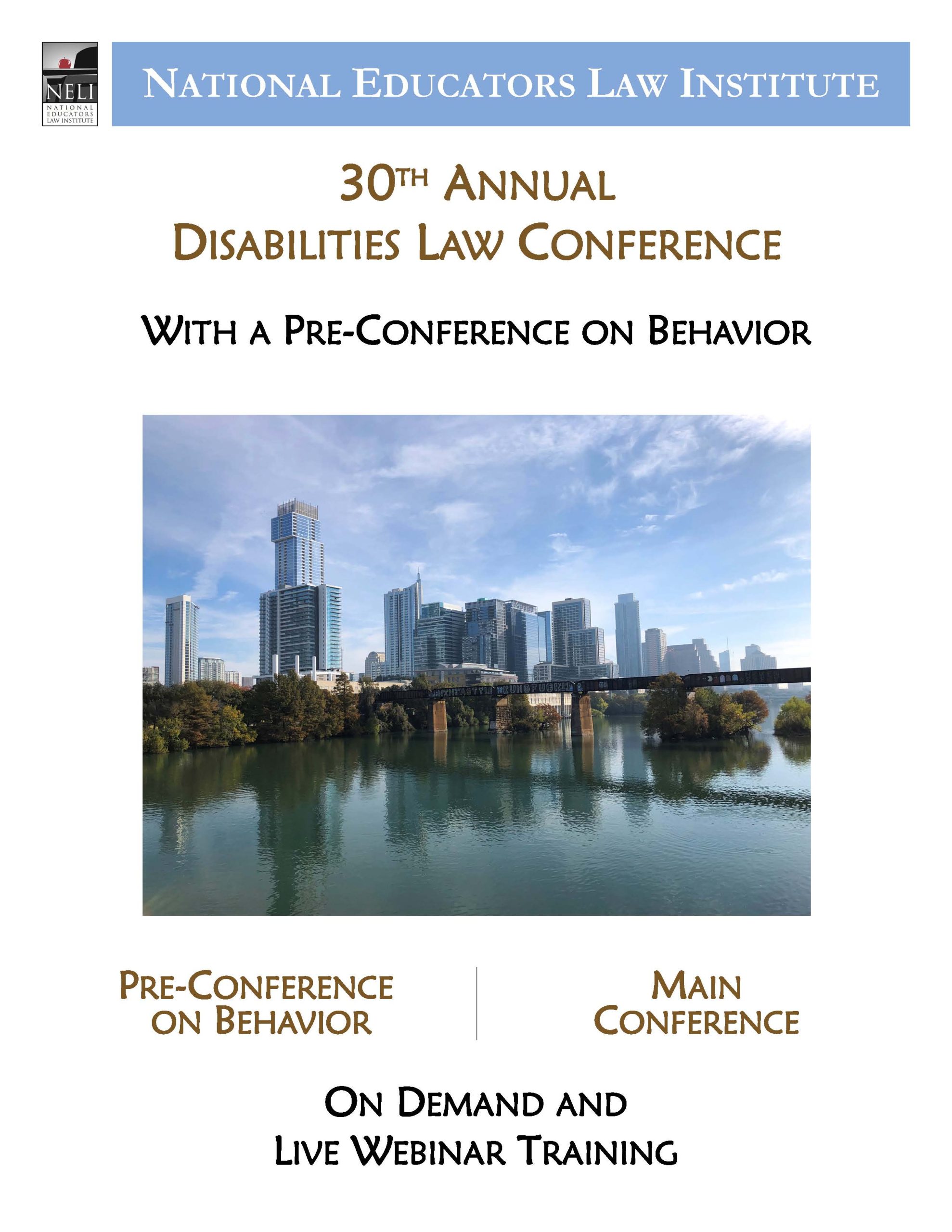 Date/Time
Date(s) - 12/31/2022
All Day
Price (per registrant)
$270.00
On Demand and Live Webinar Training!  Main Conference Topics Include:
Understanding the TEA Complaint Process and How to Effectively Respond (LIVE Webinar December 8 @ 10:00 am cst)
The House of Representative's Interim Investigative Report on the Uvalde Tragedy:  The Important Red Flags Regarding the Attacker and the School

(LIVE Webinar December 8 @ 2 pm cst)

STAAR 2.0: Better…Not Harder

(LIVE Webinar December 9 @ 10:00 am cst – 1.5 hours)

"The Art of Ruling Out": Exclusionary Factors When Determining Eligibility

(LIVE Webinar December 9 @ 2:00 pm cst)

"What's so Special About Special Ed?": Specially Designed Instruction (Recorded)
How is OHI Eligibility Determined and by Whom? (Recorded)
"From Evaluation to Dismissal": Appropriate Programming and Implementation of Related Services (Recorded)
Out of State, Interdistrict and Intradistrict Transfers: What are the School's Obligations? (Recorded)
*Attend the Live Webinars on the specific dates or watch the recorded version at your convenience.  All topics will be available in recorded format through January 31, 2023.
Register Now:
Bookings are closed for this event.
Copyright © 2022 National Educators Law Institute All rights reserved | Design by
Austin Web Design