29th Annual Autism and Disabilities Conference
Map Unavailable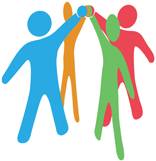 Date/Time
Date(s) - 03/09/2023
All Day
Price (per registrant)
$195.00
Registration OPEN!
We will have a combination of On Demand and Live Webinars to cover all topics.  Attend the Live Webinars on March 9, 2023 or watch the recorded versions at your convenience.  Recordings of all of the topics will be available through April 9, 2023.
Conference Topics
"When is the General Education Setting not Appropriate?":  What to Consider When Addressing the Least Restrictive Environment

(LIVE March 9 @ 10 a.m. cst)

"Hitting, Biting, Kicking and Scratching":  How to Address Aggressive Behavior for Students on the Spectrum (LIVE March 9 @ 2 p.m. cst)
"From Pragmatic Language to Sensory Needs":  Ensuring that Your Autism Evaluation is Thorough and Appropriate (Recorded)
"When Behavior is Also a Crime":  The Intersection of Behavior and the Criminal Justice System with Students on the Spectrum (Recorded)
"You've Got a Friend in Me":  Providing Effective Social Skills Training (Recorded)
"Oh the Places You'll Go!":  Conducting a Student Centered Transition Plan (Recorded)
Speakers
Cynthia Buechler (Buechler & Associates, P.C.)
Gail Cheramie, Ph.D. (Educational Consultant)
Audra Hastings, BCBA (Educational Consultant)
Heather Hughes, Ph.D., BCBA (Eagle Mountain Saginaw ISD)
Christina Martin, M.S., CCC-SLP, BCBA (CMartin Therapy, PLLC)
Caroline Nelson (Middleway Law)
View a FREE presentation from last year's Conference on our YouTube channel! (Autism in the Courts:  A Legal Update)
Register Now:
Bookings are closed for this event.
Copyright © 2022 National Educators Law Institute All rights reserved | Design by
Austin Web Design