27th Annual Autism and Disabilities Conference for Educators
Map Unavailable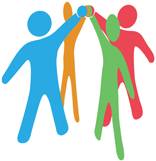 Date/Time
Date(s) - 02/26/2021
9:00 am - 3:45 pm
Price (per registrant)
$185.00
Registration OPEN!
We will have a combination of On Demand and Live Webinars to cover all topics.  Attend the Live Webinars on February 26 or watch the recorded versions at your convenience through March 31, 2021!
Conference Topics
How to Conduct a Thorough Evaluation for Autism that Addresses All of the Essential Elements:  An Expert Weighs In

(LIVE February 26 @ 10 a.m. cst)

Parental Requests for Private Day Placements and Residential Facilities:  What is a School District's Responsibility? (LIVE February 26 @ 2 p.m. cst)
Challenging Behaviors and the "ABC"s (Antecendents/Behavior/Consequences):  How to Accurately Collect Behavioral Data to Shape a Child's Behavior (Recorded)
The Nuances of Social Communication:  How to Effectively Teach Social Skills to a Student with Autism (Recorded)
This Just In!:  An Update on Cases Involving Autism (Recorded)
It's Not Just for Breakfast Anymore:  Providing a Sensory Diet (Recorded)
Speakers
Cynthia Buechler (Buechler & Associates, P.C.)
Gail Cheramie, Ph.D. (Educational Consultant)
Nancy Kling, M.A. (Behavior Plus, Inc.)
William Buechler (Buechler & Associates, P.C.)
Sarah Rademacher (Sanger Independent School District)
Register Now:
Bookings are closed for this event.
Copyright © 2022 National Educators Law Institute All rights reserved | Design by
Austin Web Design