26th Annual Legal Conference for Educators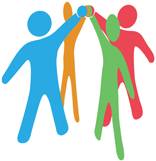 Date/Time
Date(s) - 02/28/2020
9:00 am - 3:45 pm
Price (per registrant)
$185.00
Location
Hilton Houston Post Oak by the Galleria
2001 Post Oak Blvd.
Houston, TX

Registration OPEN!
Proper collaboration lays the foundation for a more appropriate, connected, and functional IEP for students with disabilities. During this full day of NELI training, you will receive practical advice on the latest special education requirements and laws from experienced school attorneys and renowned education specialists.
Conference Topics
Students and the Penal System: Working with JJAEPs, Detention Centers, Police Officers and Probation Officers
Preparing a Student for Life After High School: Creating an Effective 18 Plus Program, Working with the Texas Workforce Commission and the Texas Department of Aging and Disability Services
Students in the Legal System: Working with Foster Parents, Attorneys and Guardians ad Litem, Case Managers, Court Orders and Divorce Decrees
Private Nurses, Private Therapists and ABA Services: Coordinating with a Student's Outside Providers
From Initial Evaluations to Graduation: The Evaluation Process During a Student's Educational Career, Including Addressing IEEs
Speakers
Cynthia Buechler (Buechler & Associates, P.C.)
Janet Horton (Thompson & Horton, L.L.C.)
Hans P. Graff (Sara Leon & Associates, L.L.C.)
William Buechler (Buechler & Associates, P.C.)
Gail Cheramie, Ph.D. (Educational Consultant)
Register Now:
Bookings are closed for this event.
Copyright © 2022 National Educators Law Institute All rights reserved | Design by
Austin Web Design