19th Annual Assessment Boot Camp
Map Unavailable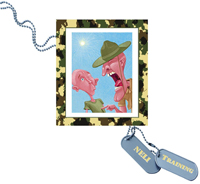 Date/Time
Date(s) - 06/20/2020
All Day
Price (per registrant)
$260.00
NOTE:  Our NELI Assessment Boot Camp is available online this year. 
All Conference topics are recorded and available On Demand through June 30, 2020.  Assessment Boot Camp Topics Include
Dealing with Challenging Situations, From Harassing Emails to Refusing to Allow a Student to be Tested
Providing Telehealth Services and Understanding the Differences Between the Medical vs. Educational Model for Receiving Related Services
Shortened Days, Early Releases, Late Starts, Leaving for Therapy:  Addressing FAPE When the Student Does Not Attend a Commensurate Day
Educating the Most Vulnerable:  A District's Responsibilities for Foster and Homeless Children
Success for Special Education:  It's All About Growth on the IEP and the STAAR, and the Impact When no STAAR is Given
Virtual and In Person Bullying:  The School's Responsibilities When the Perpetrator and/or the Victim are in Special Education
There's Only One FIE…Everything Else is a Re-evalation:  Making Sure that the Re-evaluation is Appropriate and Addressing Delayed Initial Evaluations
TEA Update:  The Impact of the Pandemic on Data and Monitoring
Who Should Attend
NELI conferences are open to all school personnel. Whether you're in special education, general education, or school administration, this conference is designed for:
Special Education Directors
DAEP Personnel
Principals/Administrators
Superintendents
Educational Diagnosticians
504 Personnel
Special Education Personnel
General Education Personnel
Counselors
Teachers
LSSPs
Charter School Personnel
Board Members
Register Now:
Bookings are closed for this event.
Copyright © 2022 National Educators Law Institute All rights reserved | Design by
Austin Web Design